Sign up for our newsletter and be the first to know about new hunts, dates and rates, and more! 
Featured Hunt
Pronghorn Antelope AND Deer Hunt (Rifle or Bow) with Great Trout Fishing
September 4-8 (Archery) and October 4-8 (Rifle)
Cost: $5200.00
DEADLINE TO RESERVE HAS BEEN EXTENDED TO MAY 31, 2021
Jack Cassidy Colorado Big Game Hunts LLC will again be working with the Lisco family at the Riverbend Ranch in Douglas Wyoming to offer a quality Antelope and Deer Hunt. This fair chase ranch located in the heart of Wyoming's Antelope Country, with 18,000 acres, offers a great chance for a record class animal.
Rifle Antelope Hunting is spot and stalk, deer hunting from blinds along the hay and corn fields adjoining the river. Archery hunters hunt from ground blinds at the many water holes out in the prairie, and tree stands along the river. The Lisco Ranch has been taking hunters for over 30 years and has had great success for archery and rifle hunters on quality Deer and Antelope with an Antelope buck taken, scoring 92.
This is a wonderful way to start a beginning hunter, with a minimum age of 12 years and a reduced license cost. Hunters will also find a  good number of Whitetails on the ranch.
Housed on the ranch in a mini lodge with all meals included, makes for an enjoyable and comfortable hunting experience. Bring your fishing pole as the North Platte River wanders thru the ranch for 8 miles and is great for fly fishing or spin casting for nice rainbow and brown trout.
Hunt dates for archery hunts are September 4-8, over Labor Day weekend, for 5 days. Rifle hunters will hunt October 4-8, 2021. Jack will assist in obtaining the licenses, with 100% success in the past. Deadline for applying for licenses is May 31. All meals, oodging, field care of animals, and guiding on private property make for an enjoyable and successful trip with the Lisco family. Fishing available for non-hunters.
Call Jack to reserve your hunt: (970) 858-6586 / (970) 270-2112.
Lisco Ranch Antelope and Whitetail success!
Our hunts are designed for the serious hunter. We hunt hard and expect you to do the same.
Whether you're looking for Mule Deer or Whitetail Deer hunts, Antelope Hunts, or Elk Hunts, we've got them!
    
View more photos on our gallery page.
Join our Big Game Hunts and enjoy the beautiful scenery and wildlife of the west! We have some of the best country and finest guides. Though we cannot guarantee you a trophy or kill, we will guarantee that we will work hard for you. We are hunters ourselves and understand hard hunting. The following pages are a breakdown of our hunts and of hunts offered to you. If you are interested in booking any hunts, give us a call or email us at packratspud@gmail.com and we can send out our complete brochure and discuss the exact guided Colorado hunt you are interested in.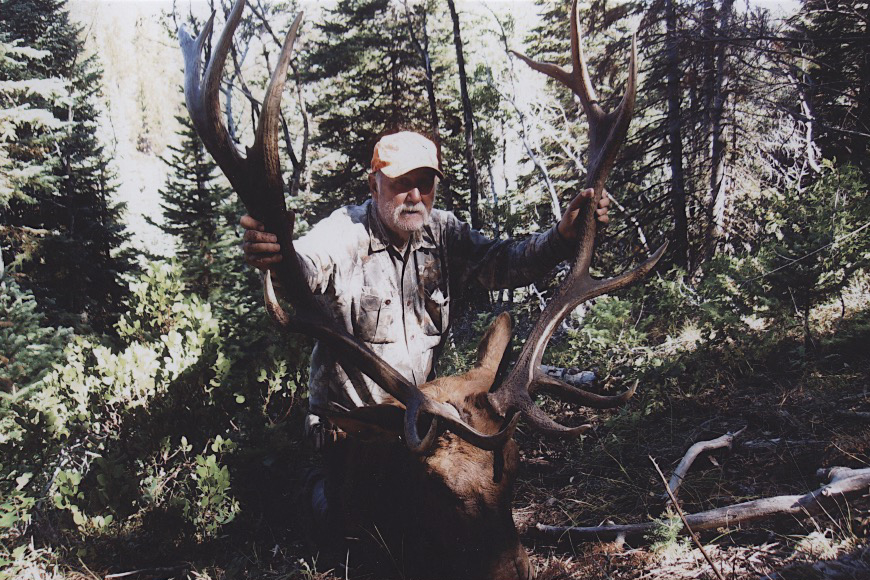 Colorado Big Game Hunts
We offer a variety of big game hunts such as: Elk, Deer, and Bear.  Also, we provide archery hunts for Elk, Deer, Bear, and Antelope in Colorado.  While we cannot guarantee a kill for you, we can guarantee that you'll enjoy camaraderie with your fellow hunters and a great time in the wilds of Colorado.
Other hunt opportunities are available as well including Bighorn sheep, Turkey, and Coyote.  More about our Fair Chase Bison hunts is listed below:
Since 2006 we have also been offering Fair Chase Bison Hunts. If you are looking for a challenging hunt for a trophy out of the old west give this adventure a try. We are looking forward to the future. Cassidy Outfitters continues to add new country and opportunities for our friends. Our team also continues to manage our existing ranches to insure a quality hunting experience for our clients. We now have over 25 miles of great river bottom land throughout Eastern Colorado to hunt for Whitetail Deer and a total of over 350,000 acres of private property exclusively for our hunters.
Cassidy Outfitters has been providing successful hunts for hunting enthusiasts from around the country for years.  Our hunts are all on private land and our experienced guides will do their best to make your hunting trip a successful and enjoyable one!