Featured Hunt
Colorado Eastern Plains Elk Hunt
September 18-23, 2021 / $7500
Hunting Elk in the rut with a rifle and no problem getting licenses is now available in Eastern Colorado plains, hunting with Jack Cassidy.
Over the past few years Elk have been increasing in number in Eastern Colorado, and are now on the ranches that we lease and hunt for our trophy Mule Deer. During the past few years we have seen trophy Bulls when we were hunting our Mule Deer and this year, working with our land owners, we will hunt for a Big Bull during the Elk rut.
With a very limited number of hunters we will hunt in mid-September and be staying at my deer camp located on the Plug Hat Ranch.  There are not a lot of 300+ bulls here, but enough for a few hunters to go home with a real trophy.
If hunting for Elk in the rut in September is what you want to do, and you don't want to worry about getting a license (over the counter) when you get here, this is a hunt you should consider.
All meals, lodging, your own experienced guide, all on private property, hunting with Jack! Give him a call and let's go hunting!
Cell: (970) 270-2112  Ranch: (970) 858-6586
50% deposit holds the spot.
Bulls taken with Jack Cassidy in Eastern Colorado
Our hunts are designed for the serious hunter. We hunt hard and expect you to do the same.
Whether you're looking for Mule Deer or Whitetail Deer hunts, Antelope Hunts, or Elk Hunts, we've got them!
    
View more photos on our gallery page.
Join our Big Game Hunts and enjoy the beautiful scenery and wildlife of the west! We have some of the best country and finest guides. Though we cannot guarantee you a trophy or kill, we will guarantee that we will work hard for you. We are hunters ourselves and understand hard hunting. The following pages are a breakdown of our hunts and of hunts offered to you. If you are interested in booking any hunts, give us a call or email us at packratspud@gmail.com and we can send out our complete brochure and discuss the exact guided Colorado hunt you are interested in.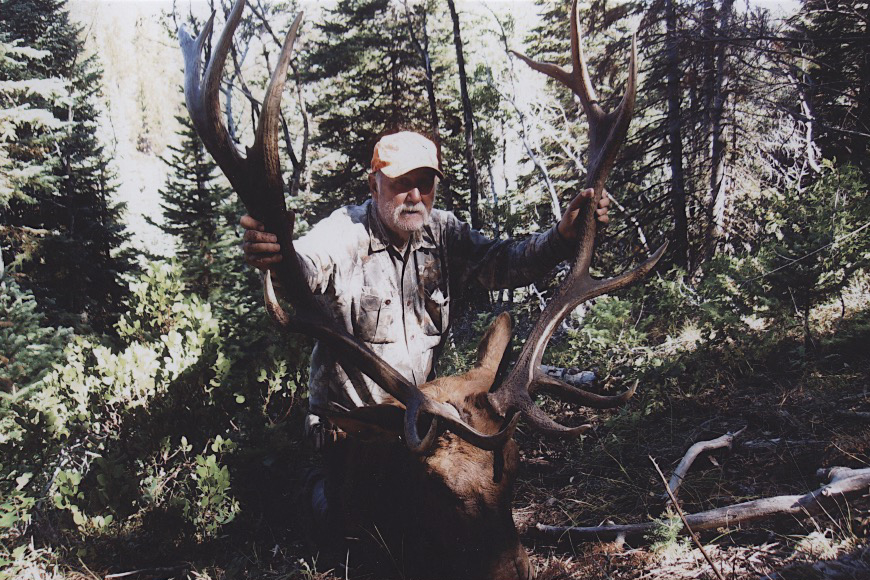 Colorado Big Game Hunts
We offer a variety of big game hunts such as: Elk, Deer, and Bear.  Also, we provide archery hunts for Elk, Deer, Bear, and Antelope in Colorado.  While we cannot guarantee a kill for you, we can guarantee that you'll enjoy camaraderie with your fellow hunters and a great time in the wilds of Colorado.
Other hunt opportunities are available as well including Bighorn sheep, Turkey, and Coyote.  More about our Fair Chase Bison hunts is listed below:
Since 2006 we have also been offering Fair Chase Bison Hunts. If you are looking for a challenging hunt for a trophy out of the old west give this adventure a try. We are looking forward to the future. Cassidy Outfitters continues to add new country and opportunities for our friends. Our team also continues to manage our existing ranches to insure a quality hunting experience for our clients. We now have over 25 miles of great river bottom land throughout Eastern Colorado to hunt for Whitetail Deer and a total of over 350,000 acres of private property exclusively for our hunters.
Cassidy Outfitters has been providing successful hunts for hunting enthusiasts from around the country for years.  Our hunts are all on private land and our experienced guides will do their best to make your hunting trip a successful and enjoyable one!