Outstanding North American Professional Hunter of the year Award
Jack Cassidy is a longtime Colorado outfitter, owner and manager of Jack Cassidy Colorado Hunts in Loma, Colorado. Jack has been in the big game outfitting business for 35 years, hunting antelope, bear, elk, deer and sheep, in western Colorado at the Packrat camp, on the rim of the Black Canyon of Gunnison, and in eastern Colorado for trophy white-tailed deer and mule deer.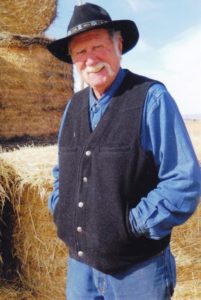 Jack has been a longtime supporter of SCI at the international and local chapter level for many years, and was involved in the first SCI Sensory Safari, which led to a lifetime commitment to the program. Jack's business is a family operation where he works with his wife of 55 years, Carol, sons and grandsons. Jack is a former president and director of the Colorado Outfitters Association and has served on many Colorado Division of Wildlife task forces and steering committees, which has kept Jack busy and in contact with outfitting profession. He is the founder of Colorado's first state-certified guide school, which has trained many individuals now employed in the hunting industry. Jack's service on the SCI Outfitters Advisory Committee enabled SCI and State Associations to work closely together to benefit all hunters.
Call us at 970-270-2112 for help with your application and points, deadline for next year: April 4th, 2017